About Our Services
Facilities Graphics provides a wide range of operational oversight related to the management, design, and production of campus signage and experiential graphic design. Use the Facilities Services Customer Request Portal to submit a sign or graphics request.
Please direct inquiries to [email protected] in relation to any of the following areas: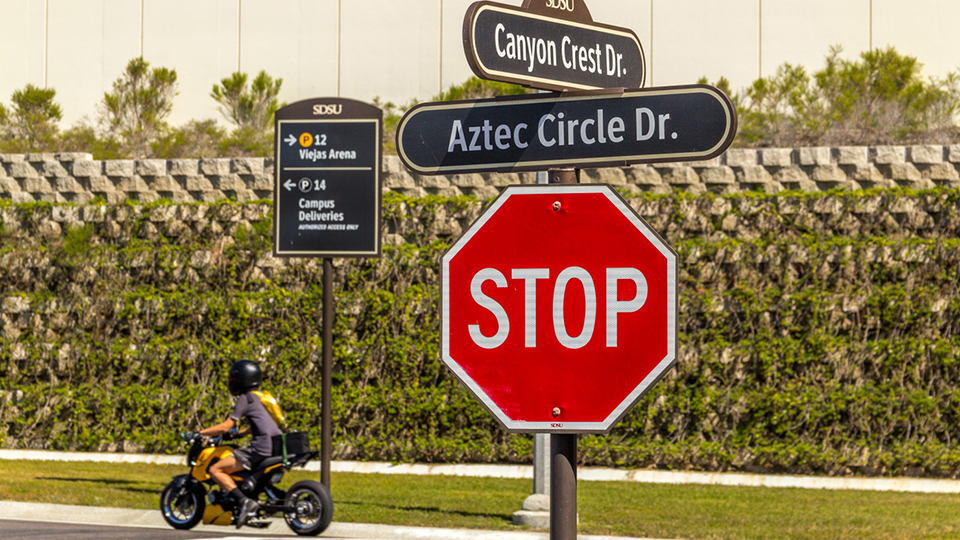 Exterior Campus Signage
Vehicle Directional & Campus Wayfinding Signage
Street & Road Signage
Building Architectural Titles & Secondary Entry titles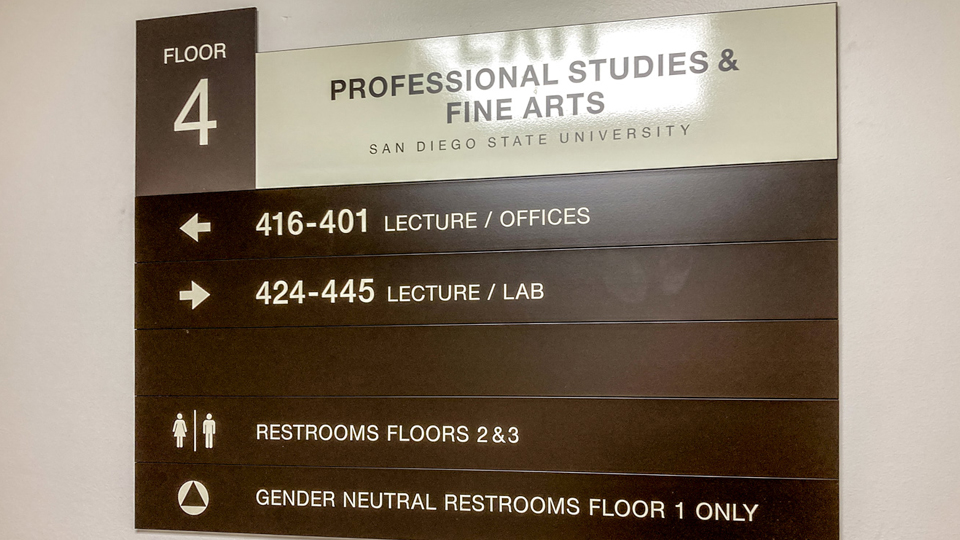 Interior Building Signage
ADA & Code Signage
Building Directories
Standard Message Boards & Corridor Display Cases
Standard Departmental Office Sign Inserts & Nameplates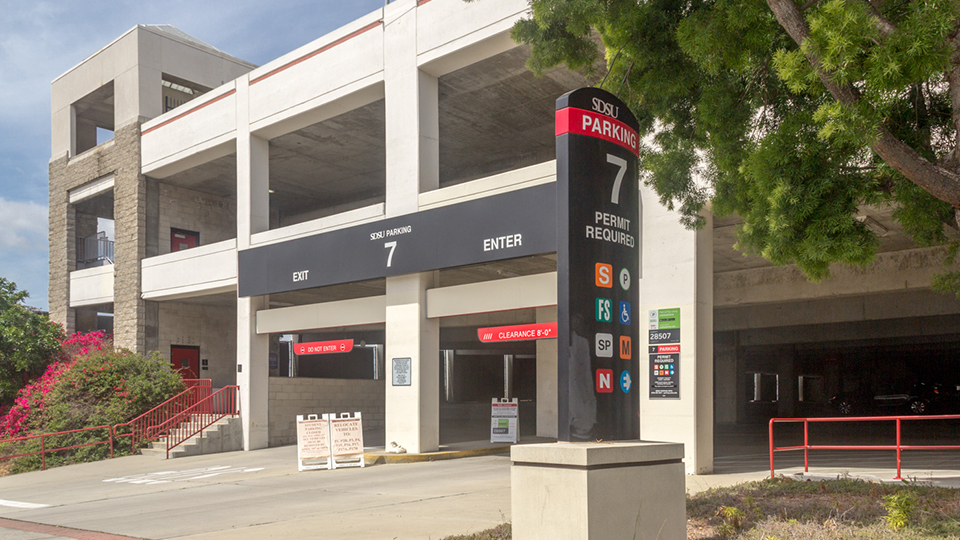 Campus Parking Structures & Lots
Lot ID Markers
Space & Permit Signage
Parking Wayfinding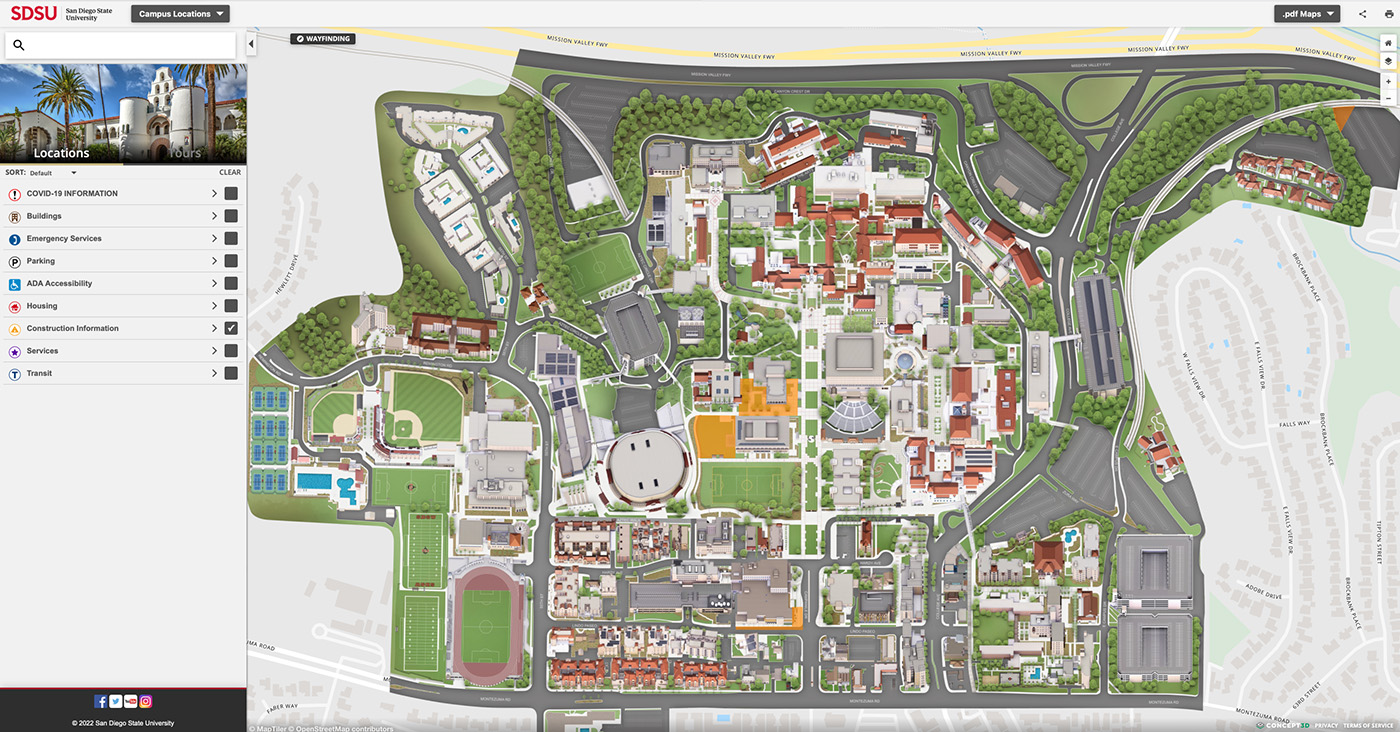 SDSU Campus Maps
Print Maps (graphical)
Aerial Image Reproductions (photo)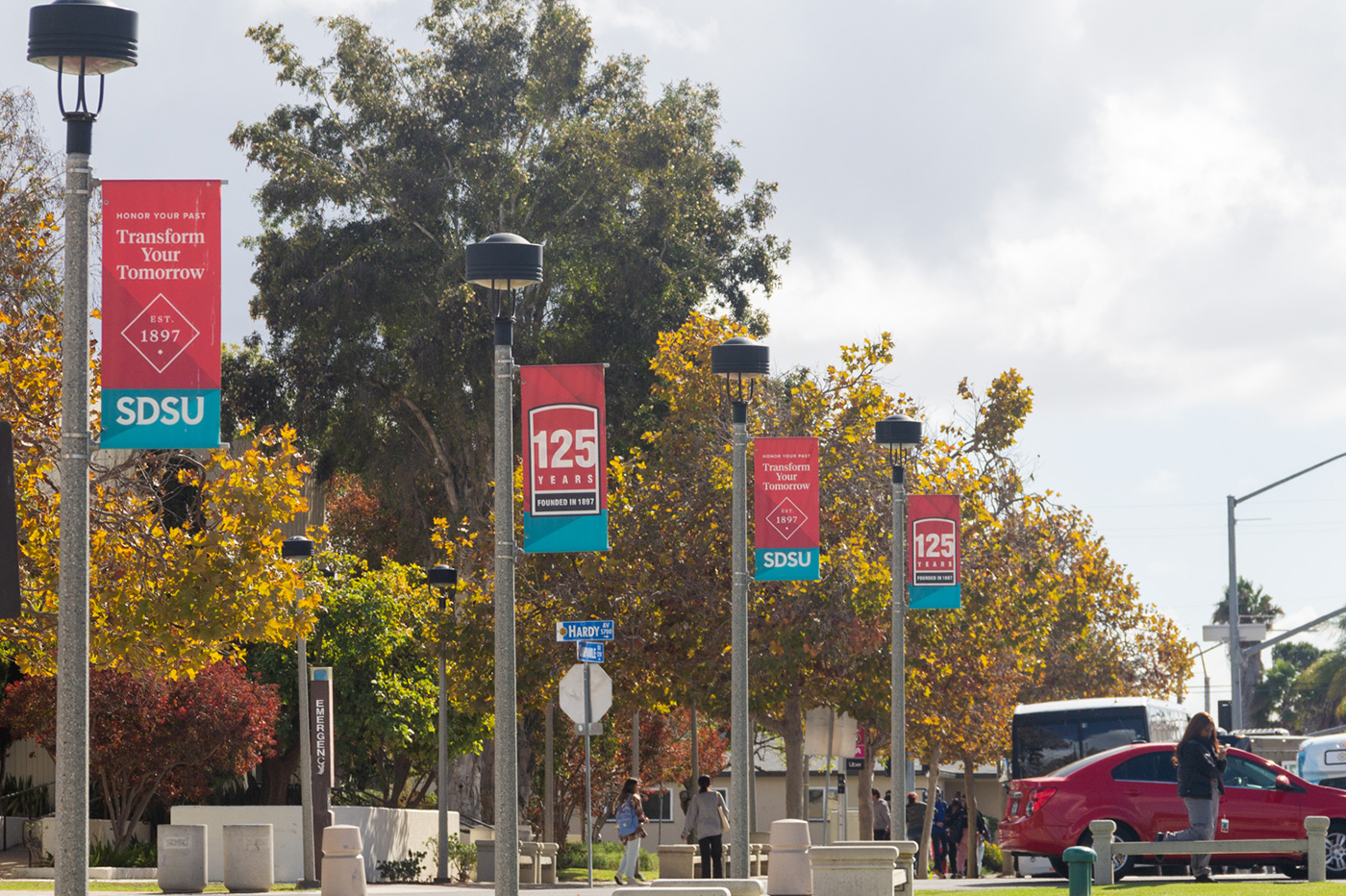 Scheduling
Design
Production & Installation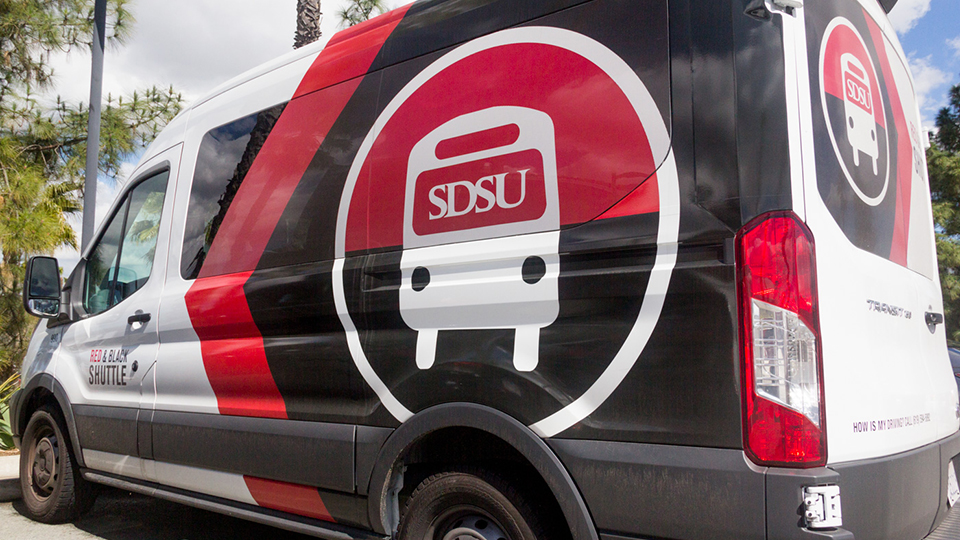 Campus Vehicle Markings
SDSU Fleet Vehicles (Campus Standards)
Vehicle IDs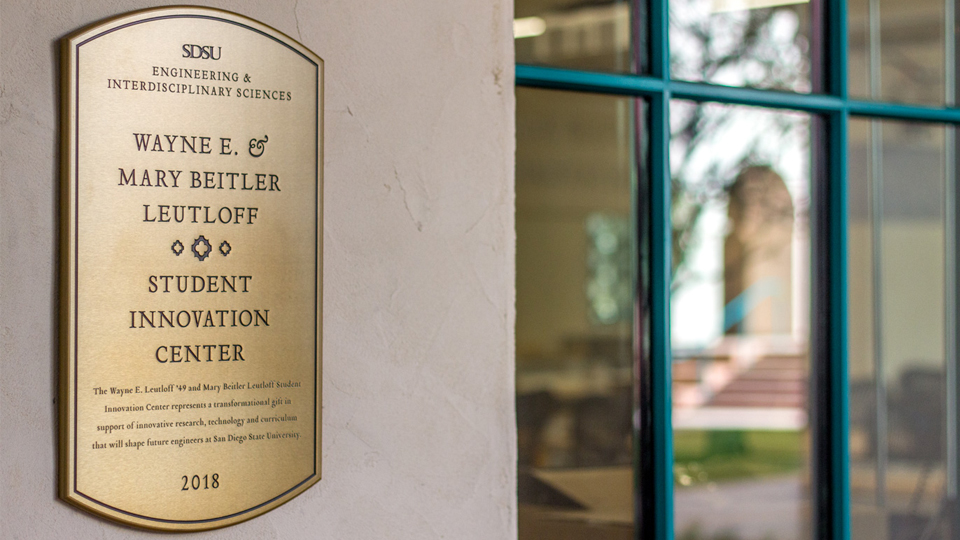 Exterior & Interior Donor Recognition
Plaques
Building Titles
Title Walls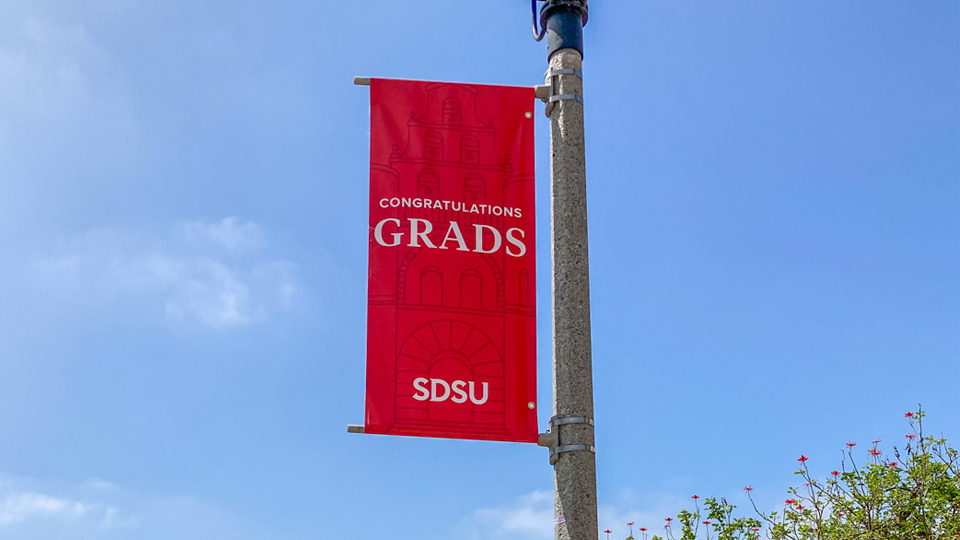 Event Support
A-Frame Signage (Event + Notice & Parking)
Stanchion Signage (Event)
Pole Banners
Commencement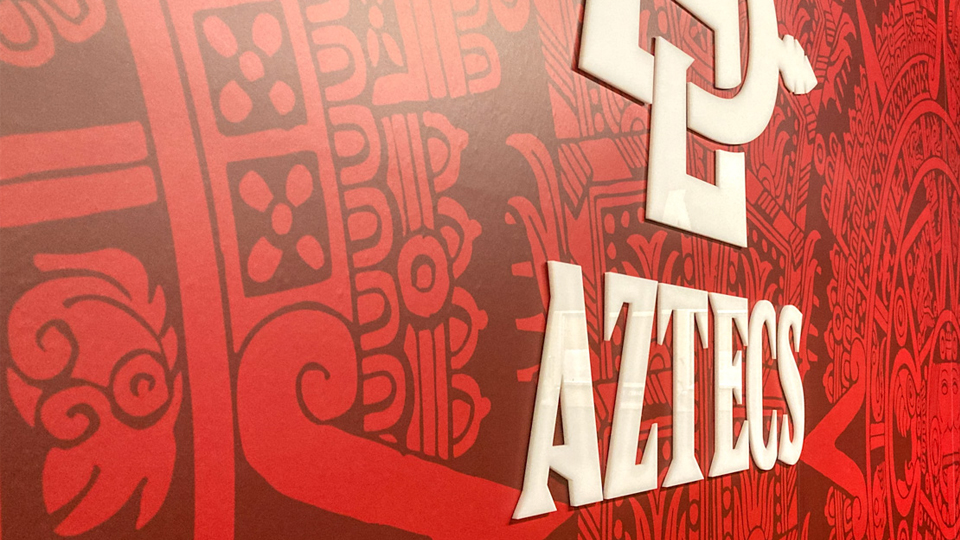 Custom Design, Production & Installation Management
Interior & Exterior Public Spaces
Project Design & Concept Visuals
Athletics Venue Branding
Departmental Title Walls
Report a Facility Emergency
To report a facility emergency, contact the Work Control Center immediately at (619) 594-4754. This number is answered 24/7.
Work Control Center
Non-Urgent Requests
All other non-urgent maintenance or department requests should be submitted using the Customer Request Portal.